Respect Commitment Success (RCS)
Need a Admin on the Gmod Server
We have actually a Hacker on Gmod. Do one shots and i think use ESP too.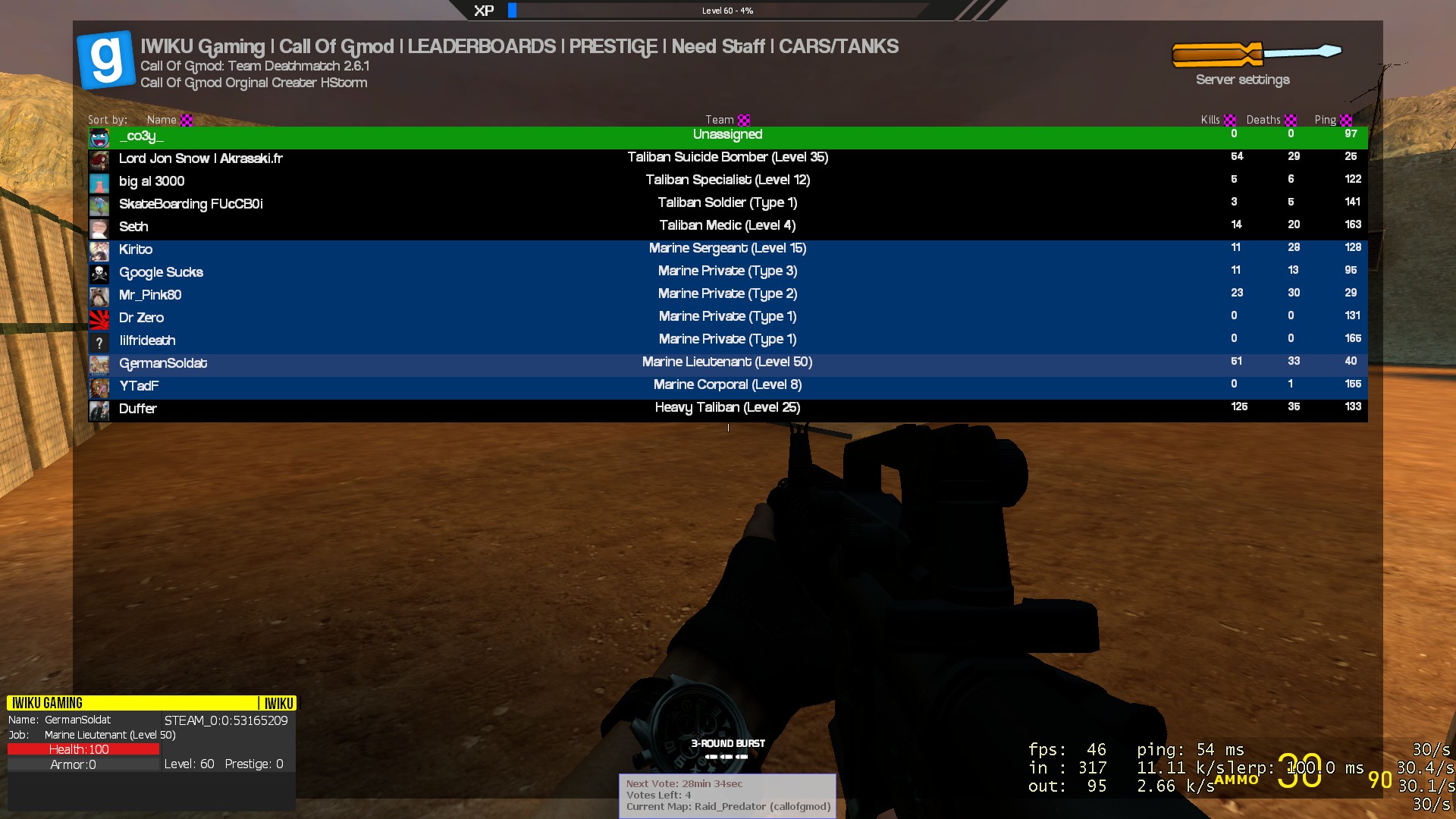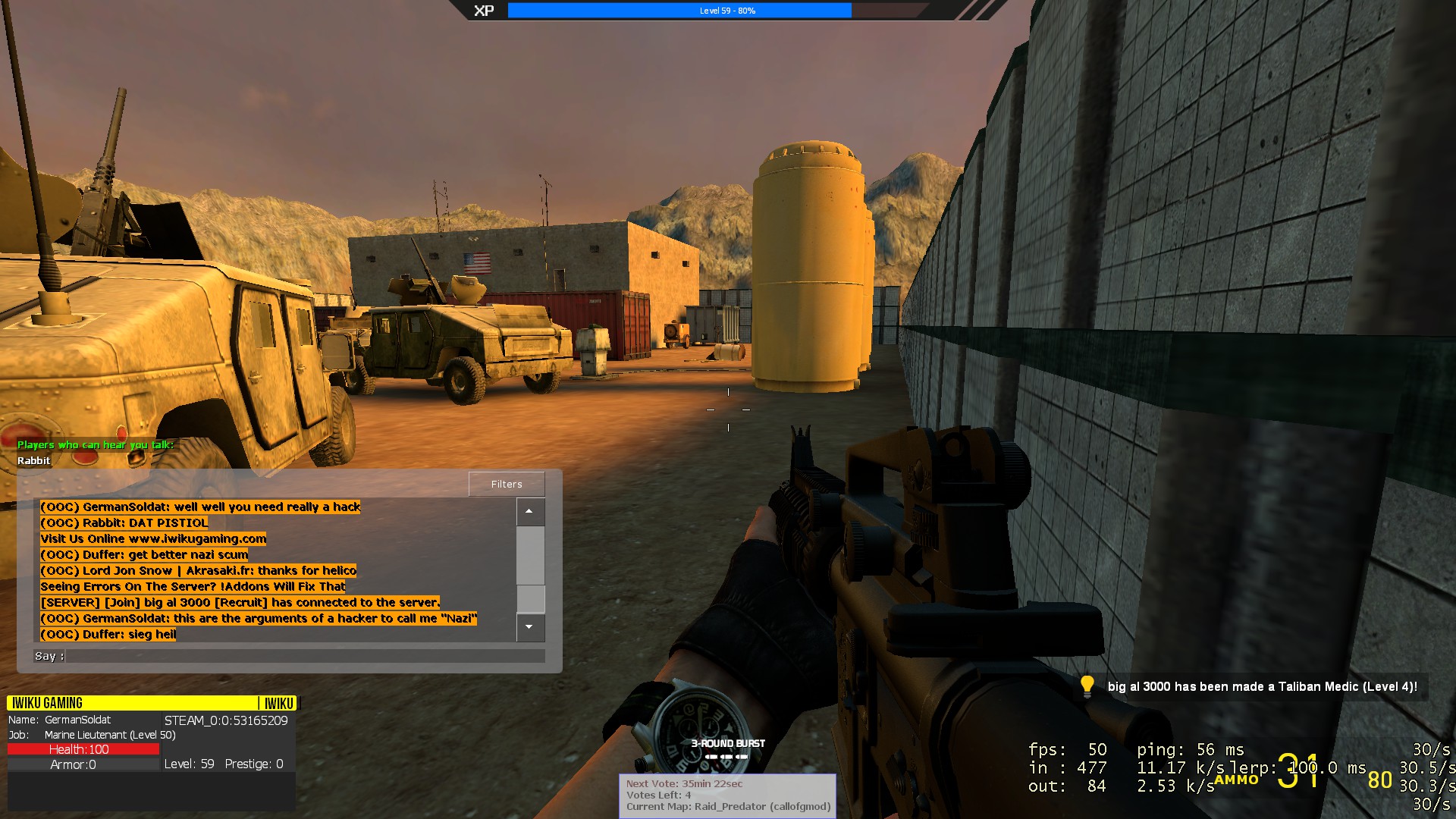 Sorry Noone could assist, but I can assure you he will be dealt with next time a member of staff is on, dude he did anything else besides acting like a nazi?
I am online now will look into this situation for you.
Users browsing this thread:
1 Guest(s)